Expert Electrical Services in Medway, Strood, Rochester, Gillingham & Chatham
Welcome to AJC Electrical Services
AJC Electrical Services Ltd are local electricians covering Medway, Strood, Rochester, Gillingham & Chatham and all surrounding areas. We offer comprehensive electrical services to both residential and commercial clients. Find out more about our electrical services.
Our dedicated team of electricians have developed a fantastic reputation by consistently providing a fast, reliable and friendly service, and taking great pride in all their work.
We are Part P certified, NICEIC approved contractors (working alongside RNB Electrical Testing Solutions) and all our work comes fully insured for your peace of mind.

Why Choose Us?
Contact us
All Major Cards Accepted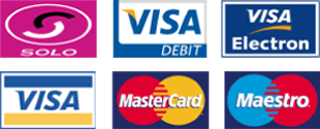 We do not accept American Express cards
Accreditations

Working alongside RNB Electrical Testing Solutions.
Are you looking for
Installation & Repair Services, LED Lighting, Patch Panels, Smart TV Systems, Entertainment Systems
Our Services
Whether you're looking to rewire your office space or add a few extra sockets in your home, no job is too large or too small. Here at AJC Electrical Services Ltd we pride ourselves on working closely with you to provide a discreet, professional service -we get every project right first time. Our extensive electrical services incorporate:
Installation & Repair Services
At AJC Electrical Services Ltd. we understand that certain appliances and home conveniences can be tricky to set up without help or expert knowledge. That's why we offer full installations and repairs on a huge range of consumer products. We also offer a superb after care service and fully guarantee all of our installation and repair work. Some recent installations we have completed include:
LED Lighting
When you want to reduce your electrical bills, keep up with the latest styles and use the most "green" lighting available then LED lighting is the only way to go. LED lighting gives fantastic light coverage for your home or office and comes with the added benefit of an 80% reduction on running costs.
Give our team a call on 01634 511 801 and ask them about how we can make LED lighting work for you.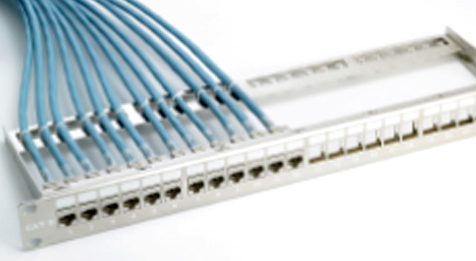 Patch Panels
When you are setting up a small home network or a larger office system a patch panel is a fantastic way to make cables neat while also allowing great flexibility to develop and test your wiring. No more searching round the back of dark boxes for the right jack, they are all contained within a simple panel.
Call 01634 511 801 for help and advice on setting up the right network and patch panel for your needs.
Smart TV Systems
With modern televisions beinng connected to so many devices it can create a real mass of wires that can look very untidy. We create Smart TV systems for all customers and incorporate the technology from your smart TV into your home network creating a unified look for your television set.
Please call 01634 511 801 today to discuss your requirements.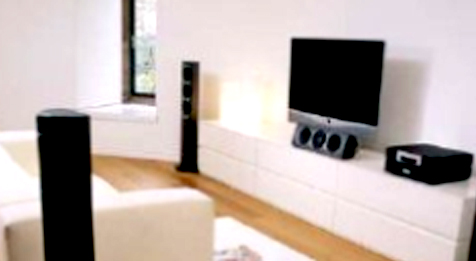 Entertainment Systems
Reducing cables is a great way to neaten up your home. Why not go a step further and have a custom entertainment system set up, all designed and installed to your exact requirements to suit you, your family and your home. We also set up entertainment systems in offices, AV rooms and "break out" areas.
Call 01634 511 801 today!
Domestic garden lighting replacement

Testimonials
Thank you for the brilliant wiring and electrical job you did on my play shed. All of my customers and the children we are working with are really grateful and appreciate the professional job you did. They are loving it as well as myself and my family. It has been an absolute real pleasure to work with you on this project.
Eric Donkor RIPA Childcare Services
Very professional, Cant recommend enough. Arron is polite and personable, and certainly knows his stuff(while fixing our main job, he noticed a small wiring problem and fixed that as well).Will definitely be using again soon.
I used AJC recently and had to call him out on a Saturday to rectify a fault with my central heating control panel. He turned up before he said he would be available and rectified what turned out to be a very minor problem. I didn't know AJC and got his details from Google so took a bit of a risk. What a result I had. Very professional and charges were very reasonable. Nice fella as well. Would highly recommend.
I phoned to get a quote and within the hour they came out and the job was done(even on a Sunday afternoon)Had electrician Arron come to us who was very professional and polite. Would highly recommend and will definitely be using again in the near future.
Ajc doesn't charge call out and he is reliable to the minute. He has done a few jobs for us and cleans behind himself. We highly recommend him.
Thank you Arron for taking time to come and look at upstairs water on the electric ploarvan and phoning Rebbeca for me and the young girls upstairs at number 4,When you was busy and didn't have to. I appreciate that and respect you mate. It was something to you but life affecting to us
Get A Quote
Send us a message to arrange a free home survey.